Ok, ok, here we go again... I'm gonna BLOG!!! YAY!!!!
So, instead of boring everyone with what has gone on in the past... 3, 4 months, let's just start with the here and now. Brandon and I just got back from a cruise a week ago. Everyone kept asking what was the occassion. And there wasn't one. We didn't go on vacation last year, and a couple months ago I said, I wanna go on a cruise! So we did. And it was AMAZING!!!! Every single minute of every day was great. I saw pictures of the ship online, but you really can't understand how huge that thing is until you actually step on it and see it. Our first afternoon on the ship was just walking around in awe of everything. Here we are that day...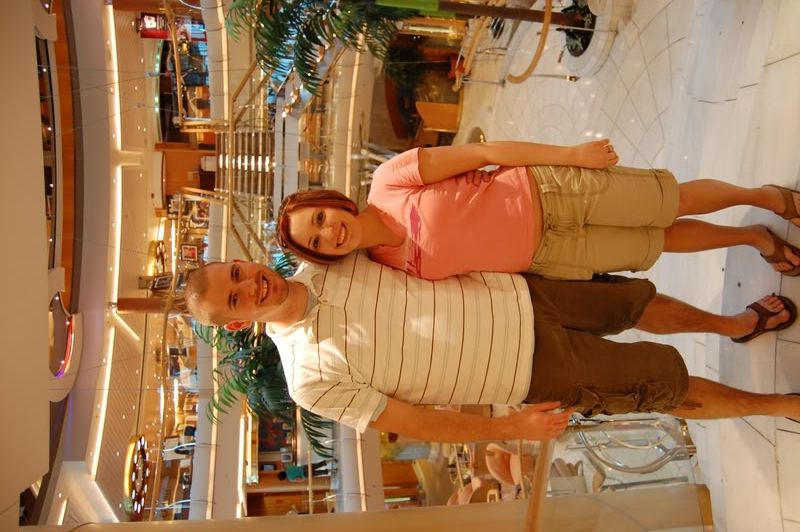 Everything on the ship was great. We could not have asked for better service. We had three waiters at dinner and they couldn't have been better. After dinner the first night, we went to one of the lounges on the ship and I sang karaoke. Now before you ask... yes, I actually do sing. There was a couple of us that could sing, and the rest were drunk. LOL. So, that ended at about 11:00, and they said that the party was continuing up on the top deck in the Viking Crown Lounge. So up we went. About 15 minutes after we got there, we met this couple, Rob and Jill, from Chicago, and hit it off with them. We spent about every waking second the rest of the week with them. I miss them :( After the club closed at 2, we went and got pizza and then hit the hot tub with our new friends. We didn't know then that this would be our routine for the rest of the week.
The second day was a cruising day on the way to Belize and we slept til about... 10 or so, and then went and got breakfast. It was formal night that night, and there was a Captain's Welcome Aboard Reception that evening before dinner with drinks on the Captain! (Ok, so it was just champagne, but it was the only alcoholic free drink there was that week.) I did take a couple pics of the other pretty not-free drinks.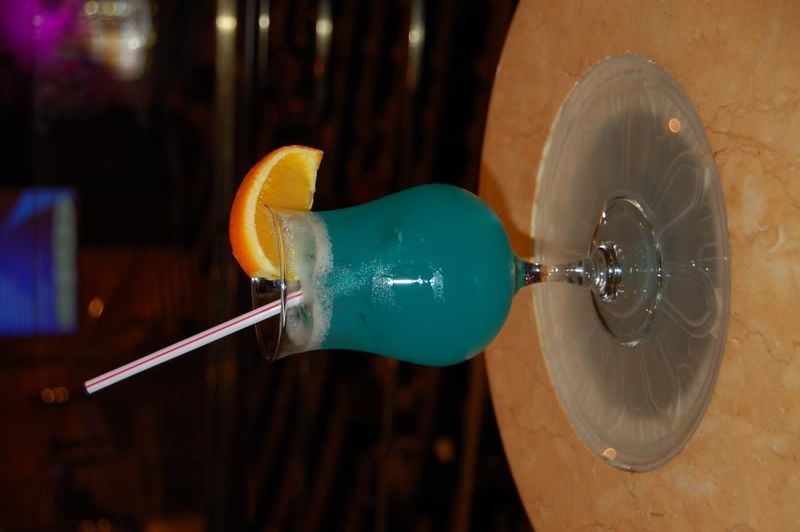 This was the Bon Voyage!
And this is the Tropical Sunrise! Good Times, Good Times!
So, formal night on the ship was so much fun! Brandon was whining at first because he had to bring a suit, but it was worth it. It was nice to see everyone dressed up.
Here's Brandon and I on formal night, and one of Rob and Jill!
I'm gonna leave you with that for now... but there is more to come becuase I only got to the second day, but I'm hungry and I have schoolwork to do!